Effortless Expansion Episode #020: For All Of Us This Holiday Season
Let me start off by saying I looooove the holidays. I have young kids and that makes it even more fun. There's just magic in the air at Christmas time. Everybody feels the magic. To be honest, this is the feeling that I have all year long being in alignment. Part of the joy I feel around the holidays is because everyone feels this magic too but I wish more people knew that you can feel this way all year round.

We all know the holidays are more than just magical, they are also super busy and even hectic. There's lots of get togethers, family parties, friend parties, shopping, lots of laughter and lots and lots of eating.

There's also a lot of commitments and oftentimes we are so committed to the way things always have been because…. that's always how they've been.

When we're on our spiritual journey of ascension, of massive effortless expansion, sometimes what we used to do just doesn't align with us anymore. It doesn't feel good or fill our soul and it can be really hard to let go of the way things have always been.

For example, maybe, you've always gone to your grandmother's house at Christmas, or you've always gone to so-and-so's Christmas party, but you've been realizing that you actually have a really full calendar and you desire more time at home. Or maybe you've outgrown those people, they've outgrown you, or your paths are just different. There is nothing wrong with this.

There can be so much guilt and shame wrapped up in changing or canceling plans or discontinuing traditions that have lasted decades. We so desperately don't want to hurt anyone's feelings or disappoint our loved ones.

When we honor our desires we can get hit with so much guilt tripping. The worst is probably the phrase, "Oh, you're just too good for us now, huh?"

Let me say this loud and clear, the holidays are a time for YOU. They are a time for you to be in your highest alignment. It may seem like it's worth it to run around and people-please but you and I both know it's not.

Do you know what can happen when you force yourself to do something that your body is desperately begging you not to? Like going out to that work Christmas party on a Friday night after you've had an exhausting week and all you want to do is put your jammies on and rest?

You'll get pestered the whole time, "Jess, are you ok? You seem off. You're being really quiet." You'll try to shake yourself out of the negative Nancy vibe and be the happy-go-lucky social girl you want to be but it just doesn't work.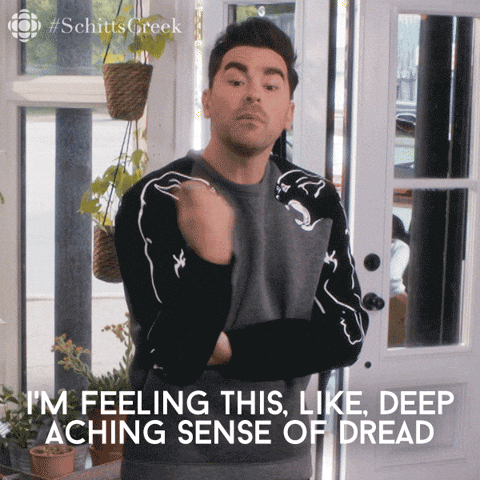 You've been around someone like that at social events when you're feeling up to par and let's be honest, it's a drag. So not only do you not serve the people you're trying not to disappoint, but something else can happen.

You'll get sick.

You've probably had this happen before. It all starts to make sense when your body finally gives you no option but to rest. You'll see clearly how you have pushed your body to its limits and you will wish you listened sooner.

This year's holidays can be different. In fact, if there is something you're dreading, I encourage you to do something different. Nothing changes if nothing changes. I'm committed to teaching my children different behavior so that they can see what it looks like to have and hold healthy boundaries.

There is an entirely different conversation we could have about the benefits others experience when we have hard conversations, make hard decisions, and hold our highest alignment at the forefront. I dive deeper into this in the episode. Go check it out. Happy listening.
Oh, one more thing--
If this podcast episode resonates with you and you are ready to embrace your inner Unruly woman, I would love to invite you into my signature offer. Unruly, a 5 day life experience. We begin on Jan 9, 2023. This is the last time I am offering it at $55 and once you're in you will have free access to every future iteration.
See you inside!!
→ JOIN UNRULY ←