Effortless Expansion Episode #041: How To Hold The Belief Without Evidence
In this episode of the Effortless Expansion Podcast, I'm talking about the power of faith, surrender, and trust in the unknown. I share tips on how to increase your belief in the universe and its ability to conspire in your favor. Trust and surrender can be challenging, especially when you're manifesting something without any evidence that it's on its way. But instead of giving in to doubt and negative self-talk, I invite you to trust that the universe has your back and to focus on taking aligned action towards your goals. By trusting no matter what, we can maintain a high energetic frequency and avoid compromising our manifestation process. If you want to learn how to hold the belief without evidence, you'll want to catch this episode!
LISTEN:
WATCH:
So you've got this thing you want to manifest.
Example: You want to quit your corporate job.
Let's pretend where you currently are you have no idea, no evidence, that you can make this happen.
You have no evidence of how to replace your income.
You have no idea what you're going to do next.
Your thoughts sound like this:
They can't operate without me.
It's going to fall apart without me, I can't quit!
There's no way this will ever happen to me.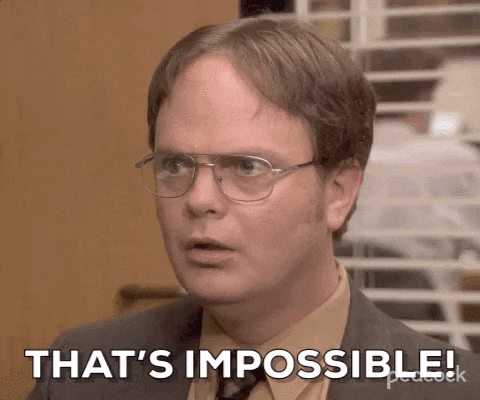 This is just a pipe dream.
Blah, blah, blah, blah, blah.
Look, we've all been there.
But you've got 2 options:
You can doubt yourself OR you can choose to believe in the possibilities of your desires.
You say, "Ok, Jess I get it. I'll choose to believe in my dream. But how…."
Let me stop you there– it's not your job to figure out the "how."
That's up to the universe.
You can release yourself from that responsibility right now.
Your job is only to figure out what you want, think about what you want (and feel good while doing it), and take aligned action.
The rest is out of your hands, mama!
I want to leave you with something more tangible so here are my best tips for holding the belief without evidence:
#1: Gratitude
Get on a gratitude rampage. I will literally go on a gratitude rampage in the car pickup line when I'm waiting for my kids. It sounds something like this:
I'm so grateful for my fingernails.
I'm so grateful for the ring on my finger.
I'm so grateful for the fresh water in my water bottle.
I'm so grateful for my car which runs so well.
I'm so grateful for the 10k months that I have.
I'm so grateful for my house in Florida.
I'm so grateful for the five new clients that I'm calling in this week.
Etc
My little secret is that I like to slip things in there that haven't happened yet because gratitude teaches the brain and the subconscious mind that it already did.
I'll practice gratitude for things I currently have and things I want in the same breath.
#2 Look back on your life.
Looking back on your life can be such a healing practice. You'll begin to notice that everything happens for a reason and when you take the time to look back, you'll be able to infuse past lessons with gratitude and meaning.
This is important to do often because as time passes and you learn more lessons, past lessons can have even more meaning.
It will become clear that everything that has ever happened to you has brought you to this moment and you wouldn't be who you are today without all the learning you've done up until this point.
#3 Presence
There are an endless amount of ways to get present in the moment but my favorite ways are breath work and meditation.
Why is it so important to be present?
Well, not only is it the only "time" that ever exists, but it also calms the mind and body and brings it away from worrying about the future.
Often times our anxiety and stress come from trying to figure things out that are too far away, too far in the future.
Our job is to be right here, right now.
Truth is, we manifest in the right here, right now.
You can worry about paying your bills in 6 months all the live long day but there is no way you can pay your bills in 6 months, today.
That's amazing when you think about it, right?
That's why it's called the present moment…
Because it's a gift.
If you desire to fast-track your ability to be present in the moment and hold a belief without evidence, this is a beautiful opportunity to work with a coach.
Here are the ways we can work together! (Click here)
Subscribe to the podcast! Apple Podcasts | Spotify